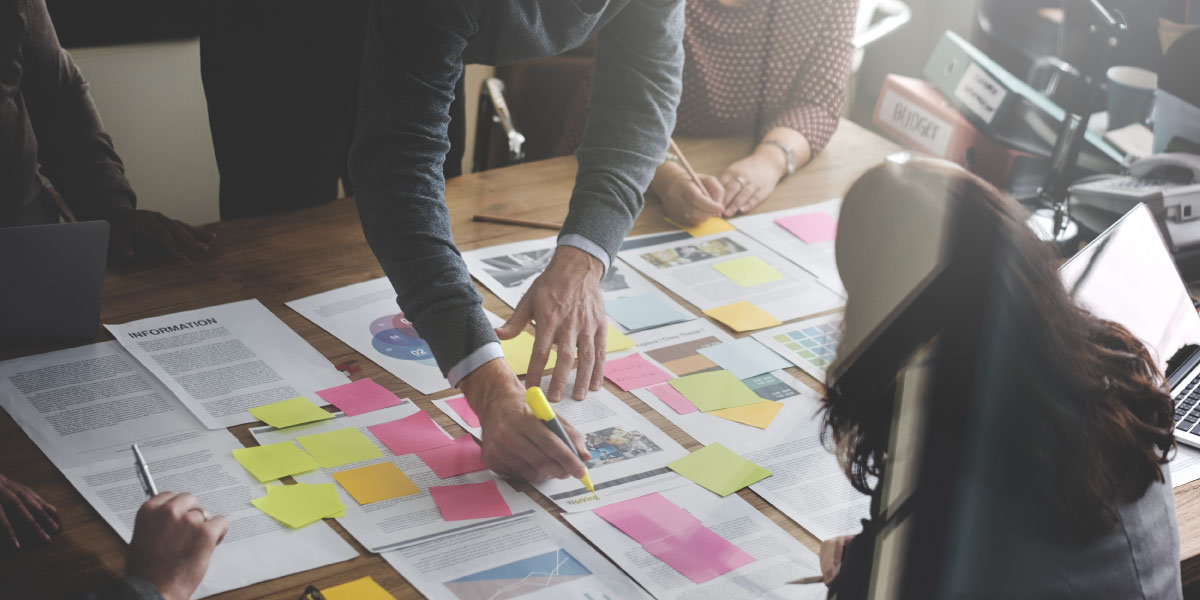 When it comes to throwing a corporate event, having an effective plan in place is what will make a difference for your attendees and your business. When done right, corporate event planning can be very successful for marketing and networking. You'll need to inspire excitement, use creative marketing, track expenses, and develop a theme and message that is valuable to your attendees. Following a throughout event planning checklist will make the strongest impact, helping you to convey your message to the audience you need.

Let's explore the top 8 items to have on your event planning checklist to create the maximum impact for your attendees:
Establish Event Goals and Objectives:

Before you do anything, you much establish the purpose of throwing your corporate event. Is it to gain new leads? Drive awareness to your brands? Or education your current customers? To lay the foundation for success, your event should have a business-driving purpose. Be strategic about objectives.

Put Together a Rough Budget:

The amount and time and money that goes into throwing a corporate event can quickly add up. Be prepared by developing a rough budget of all expenses involved. Need a baseline? Borrow similar figures from past events. Take into consideration how much you will charge for tickets and how many people you are expecting to attend. Crunching the numbers ahead of time can help you stay within budget.

Choose a Format and Theme: What type of event would be most beneficial for your audience? A tradeshow? Lunch and Learn? Conference? Dinner? Determine which format will best fit your event goals. Outline the type of attendees who would benefit from attending and select a theme that resonates with your audience. Consider unique ideas for event signage and start thinking about a communication plan that effectively promotes your theme.
Pick a Location, Date, and Venue: When deciding where your event should take place, you must consider the best geographic area. This means gauging the interest level of the location and how much travel is involved for attendees. Once you have a location in mind, you can locate the most suitable venue. What serves your event best? A hotel? Brewery? Museum? Base your decision off venue size, amenities offered, and of course, price. You should then decide on an optimal event date plus a backup option. Be sure to avoid busy times of years (holidays, school vacations, etc.) and be mindful of competitor event dates.
Search for Sponsors: Sponsors are the key to hosting successful events. They help build credibility around your business, plus their commitments enable you to take advantage of a larger event budget. An easy way to discover potential sponsors is to research similar events and see who sponsored them. Compile a list of your ideal sponsors and craft sponsorship messaging thats leverages event data to show who they could reach, how many people they could reach, and the revenue they could generate by sponsoring your event.
Keep an Eye on Financials: By this point, your event should be coming along nicely with the key logistics in place. Now that the foundation has been built, you must keep a close eye on that initial budget you created. Continue to tweak the financial numbers and prepare for the final touches on you corporate event that fly under the radar. Now is the time to finalize sponsors and their contributions. You should also set your final ticket prices including early bird and launch sales. Don't forget items such as registration technologies and lead retrieval devices.
Promote Your Event: Develop promotional messaging that aligns with your brand and event theme. You can even spark early interest through targeted email marketing and social media promotions offering discounted registration pricing. Build excitement and encourage interested attendees to register before it's too late. Be sure to distribute your event online with industry event calendars and follow up with additional event information in blog posts and press releases. Keep your audience engaged with the benefits of attending your event.
Analyze Final Details: There are a lot of moving parts to take care of when planning a corporate event. A couple of weeks before your event, you'll want all the large and small details as finalized as possible. Reach out to speakers and sponsors to confirm their commitments and make sure they're prepared. Make sure your team has answers to common attendee questions and are aware of scheduling and main logistics. Update the caterer and venue with final registration numbers and confirm  including event set up and breakdown times.
Would you like to plan a corporate event, but are short on time and resources? GMW Management handle all aspects of event planning so you can focus on the things that matter most to your business. GMW can setup all audio visual, print materials, advertisements, badges, accounting and more! From venue, promotion, registration, and on-site support, you can rest assured your event will be a success with the GMW Management team on your side. Contact GMW Management today to discuss your upcoming event!