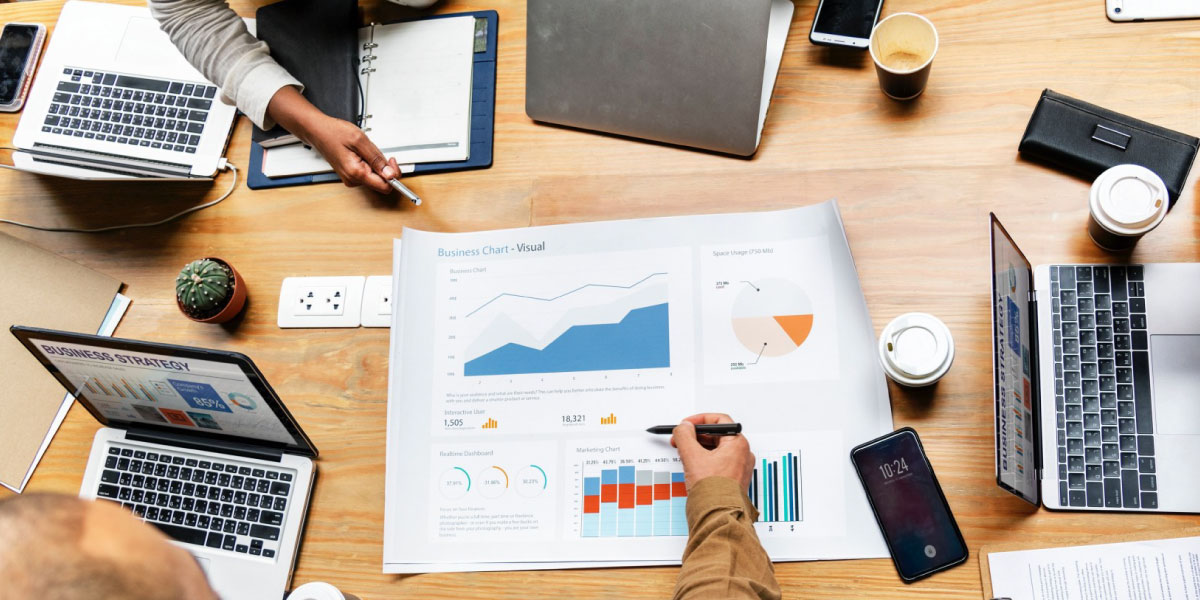 According to Statista, 49% of small businesses in the U.S. are operating without a marketing plan, spending less than two hours per week on marketing efforts. Failing to focus on strategic marketing is simply unacceptable in today's business landscape! Once you develop products and services that meet the needs of your target market, you must be able to promote them effectively. A marketing plan is crucial for business success because it enables organizations to develop a strategic promotional strategy to gain more recognition, and ultimately more clients.
An effective marketing plan can help your business seek funding through clear, realistic and measurable business objectives. Having a marketing plan in place can help your business reach its target markets and accomplish its goals. Let's explore the top three strategies that every business must have in their marketing plan:
Website Content

– Let's start with the basics. A website can be used to accomplish many different

marketing strategies

to help your business grow. If you don't have a website to represent your products or services, you are losing out on great opportunities for your business. Having a strategically developed website and using search engine optimization (SEO) tactics enables your clients to find you at anytime of day, any day of the year. Websites keep your business accessible, and easily reachable. Another important factor is that most people will search the internet for a product or service to check the credibility first.  Build a website that tells consumers why they should trust you, with reviews and testimonials. The more professional your website is, the more advantages you can gain.

Graphic Design

– You only get one chance to impress your potential customers!

Graphic design plays an important role in keeping your business competitive. A strategic graphic design plan can help your business stand out and become more recognizable to potential clients. From logo to branding initiatives, effective graphic design should effectively communicate the message of your business to target audiences using visual communication. Attractive, well designed business graphics convey the professionalism of your business, which can determine if consumers want to work with you. Establishing a strong look and feel to your business helps you earn rank above your competitors by attracting the attention of your target audience. Whether you are just getting started, or are looking to re-brand,

effective graphic design

allow you to highlight your services and boost your reputation.

Print & Digital Marketing – It's important to leverage all marketing channels to promote your business, including print and digital tactics. To connect with your prospective audiences you must cover all the bases, from google search, to social media, email marketing, signage and brochures. Your marketing materials are the face of your business. Having effective, well-designed digital marketing materials will contribute to the credibility of your business, and build brand recognition online. Your branding creates a visual and emotional connection with your customers especially through social media and blogging. Along with a solid online presence, print marketing can be essential to business success. Print is portable and tangible. It gives consumers something solid and versatile that they can hold onto after an event. Having print in addition to web marketing can can help you stand out from the competition and ensure that you reach your target audience.
Small businesses should be focused on building and strengthening their marketing strategies to position themselves for future growth. It is vital to the success of your organization that you implement a marketing plan that not only reaches, but resonates with your target audience. Is your business under-investing in marketing? Contact GMW Management today to begin building an effective marketing strategy for your business.