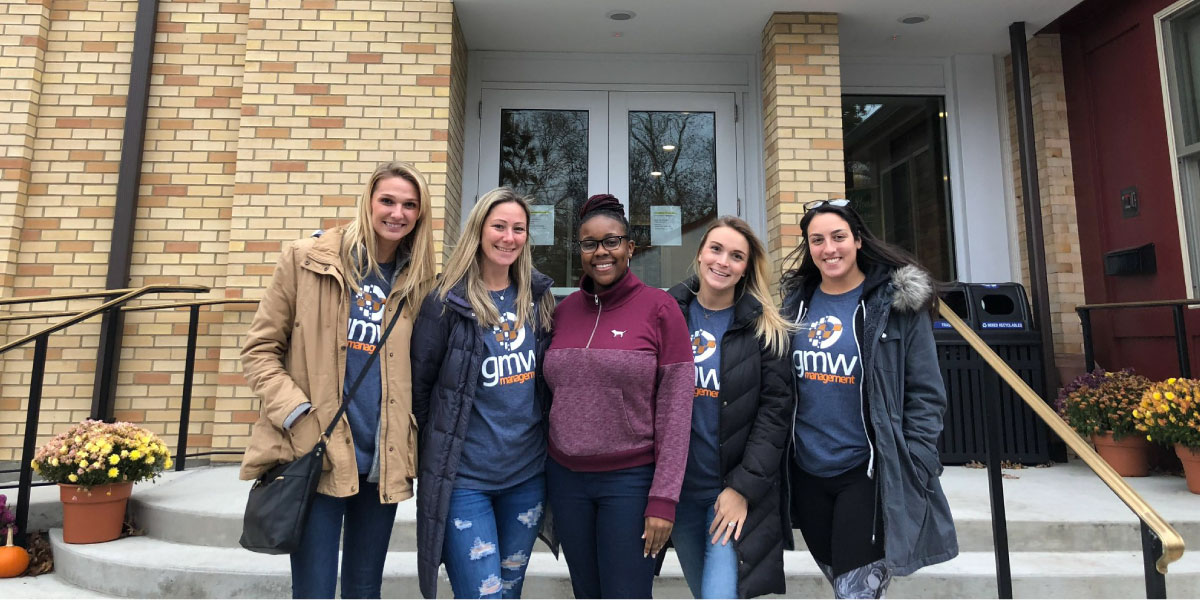 Company Volunteers With Nonprofits Across Connecticut, Providing Service in Support of Those in Need
STRATFORD, Conn., November 25, 2018 – GMW Management, a leading provider of association management services throughout the Northeast US, is continuing their ongoing mission of supporting local communities and nonprofit organizations through the company's Community Days program.
As part of the company's mission to help the less fortunate, GMW Management has partnered with local food banks, donation hubs, soup kitchens, and community centers, in an effort to help make neighborhoods stronger and healthier. Recently, GMW Management volunteered to help sort food donations at the Sterling House Community Center and organize supplies at the Habitat for Humanity's ReStore, an organization dedicated to eliminating substandard housing in Fairfield County, Connecticut.
"At GMW Management, our commitment has always been to serve the needs of our client associations while making our communities better," said Sarah Kuhns, President & CEO of GMW Management. "Our Community Day program is an extension of that commitment and allows our team to engage together in the community – and it's truly been a rewarding experience."
GMW Management is the preferred association management firm in the Northeast with a strong commitment to value, quality and sustainable business and community growth. The Community Day program is a crucial step on the road to providing those in need with thriving, self-sustained communities.
For more information, or to participate in an upcoming GMW Management Community Day, please contact [email protected].
About GMW Management:
Founded in 2008, GMW Management is dedicated to providing excellent service and positive results to accommodate the needs of business associations throughout the Northeast US. Our team provides the proven tools to help business associations drive membership management, increase member retention, and boost sponsor engagement through personalized marketing strategies. Our mission is to achieve the goals of client organizations through full-service management of operations from events, to marketing, and financial management. Headquartered in Stratford, CT, GMW Management has a reach beyond Connecticut, serving associations across New York, New Jersey, and Pennsylvania. www.gmw-mgmt.com.